On January 18, an interactive training on Waste Management Challenges was held for schoolchildren from village Nikozi and 1st public school of Gori. After a training, schoolchildren watched a documentary film on waste recycling. A meeting was concluded by an entertaining quiz and a discussion on waste management possibilities.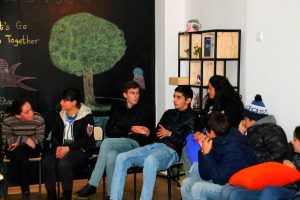 The event was hosted by the Ecohub located in the 1st public school of Gori. Ecohub is an open working space for not only schoolchildren but anyone who is in need of a working space.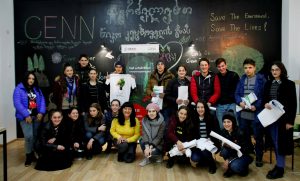 The event was held in the framework of WMTR II program that is implemented by CENN and supported by USAID.