Waste separation corners have already been up and running at already 7 locations in Tbilisi since January 2018. Local residents can bring sorted paper, glass, plastic and aluminium waste to the aforementioned stands.
Where should we bring waste?
Check the locations of waste separation corners below, select the one that's convenient for you and start saving resources. The locations of separation stands are given on the map at the link below: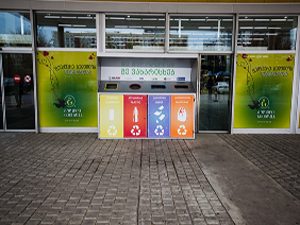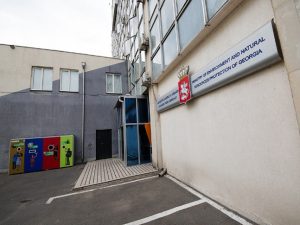 Goodwill hypermarket, Parnavaz Mepe Avenue                 Ministry of Environment and Natural Resources Protection, 6 Gulua Street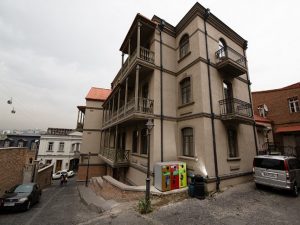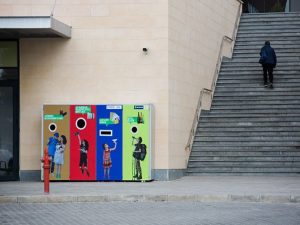 Old Meidani hotel, 9/11 Samgebro Street                                       East Point shopping center, 2 Tvalchrelidze Street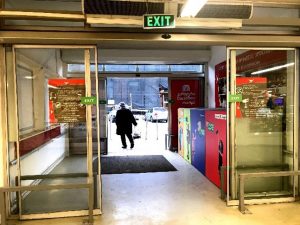 Fabrika, 8 Ninoshvili Street                                                                   GTC Carrefour, 3 Vekua Street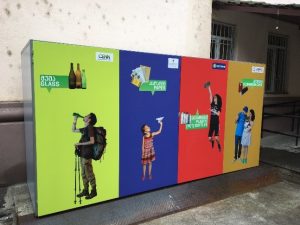 Public School # 54, 59 Paliashvili Street
What kind of waste should be disposed at the separation stands?
Four types of waste can be disposed at separation stands: paper, plastic, glass and aluminium. Prior to waste sorting, make sure it is clean and there's no liquid in it in case of plastic and aluminium cans, and paper is not wet and/or greasy in case of paper waste.
Please view a video tutorial on proper disposal of waste in the waste-bins.
Where does the waste disposed in the waste-bins go?
Sorted waste disposed in the waste-bins is transported to recycling companies by Clean World Ltd. The sorted waste is then recycled in various enterprises and thus are used to produce new goods. Paper waste is recycled locally, while plastic and aluminium are exported to foreign countries. As for glass waste, its part is recycled locally and another part is exported.
For more information on where waste goes, please view the attached video.
Why waste sorting?
Sorting and recycling of waste results in:
Saving of natural resources and production of new goods
Reduction of the number of landfills
Generation of new jobs