My name is Hanna and I am a German volunteer at CENN for upcoming one year and during this period I will have the opportunity to participate in the rural development project taking place with the support of EU and is implemented by CENN in the Keda Municipality, Adjara Autonomous Republic. To be more precise, I will mainly work with children and youth of the municipality to involve them in the ecologic and economic improvement of Keda by their own innovative ideas. In connection with that, two colleagues and I spent the last week in almost every school of Keda working with students from 8th to 12th grade.
The very beginning of this project was in the office, a week before our journey to the Black Sea coast and the beautiful Adjarian Mountains. My task was to prepare a presentation and open lesson about the Climate Change. As climate change is a very wide topic, it was first difficult to start my research because you could talk for hours about what is currently happening on our planet earth. And as I noticed later, even a small introduction to the most important points took half an hour of talking. After all, I decided to mention the basis of climate change, the greenhouse effect, the difference between natural and human-made climate change, reasons and effects as well as thinking about fast solutions coming from politics, society and every individual, because also every single person has an impact on our environment.
I was staying in Batumi overnight, so every morning we were leaving the city of dolphins by car to go to the different villages of Keda. The one-hour road to the mountains was worth it. We could admire how the sun and fog were rising from the green Adjarian Mountains and breathe fresh air through the open window. Also, there was always at least one stop to let a peaceful herd of cows or sheep cross the road.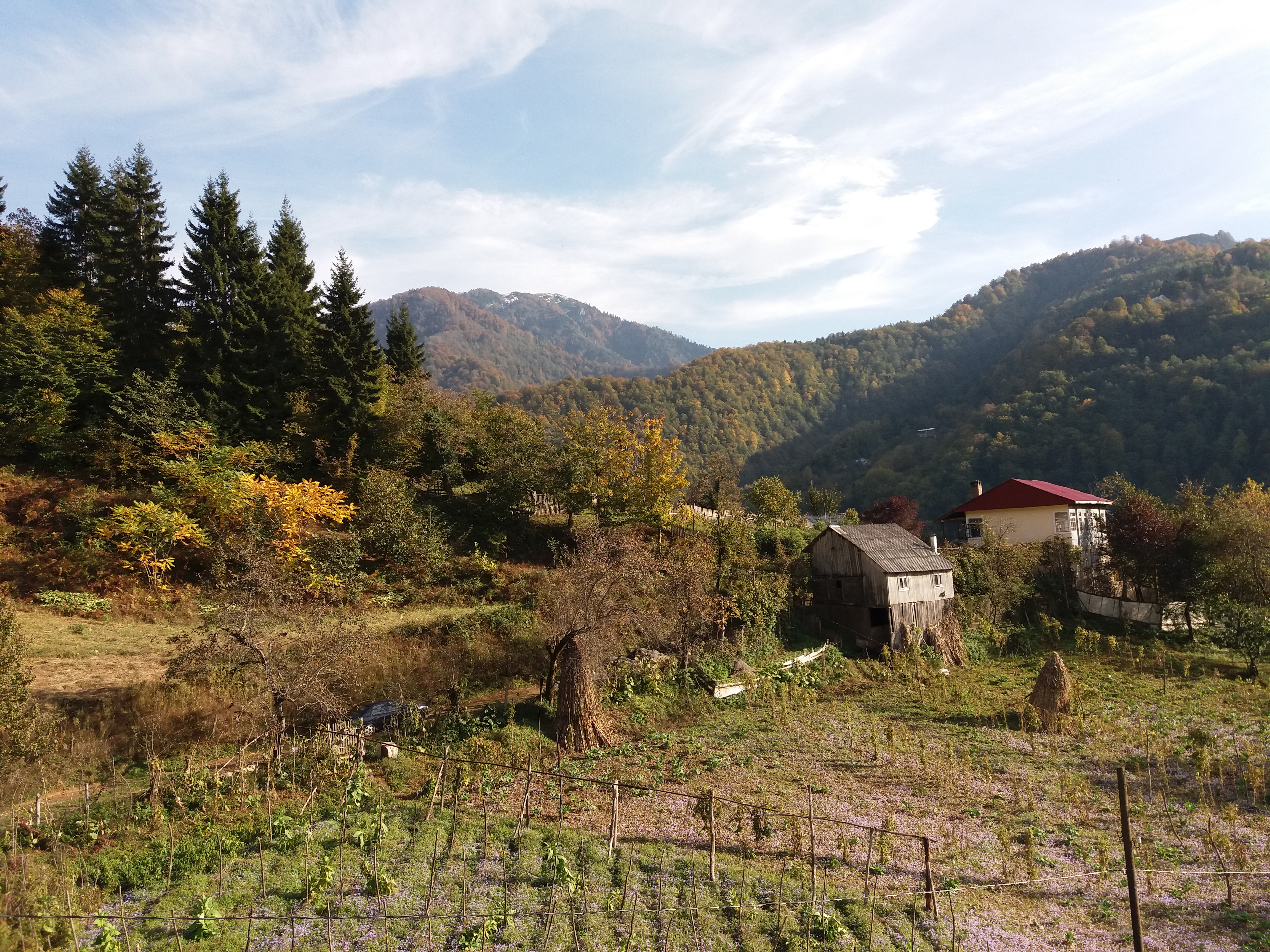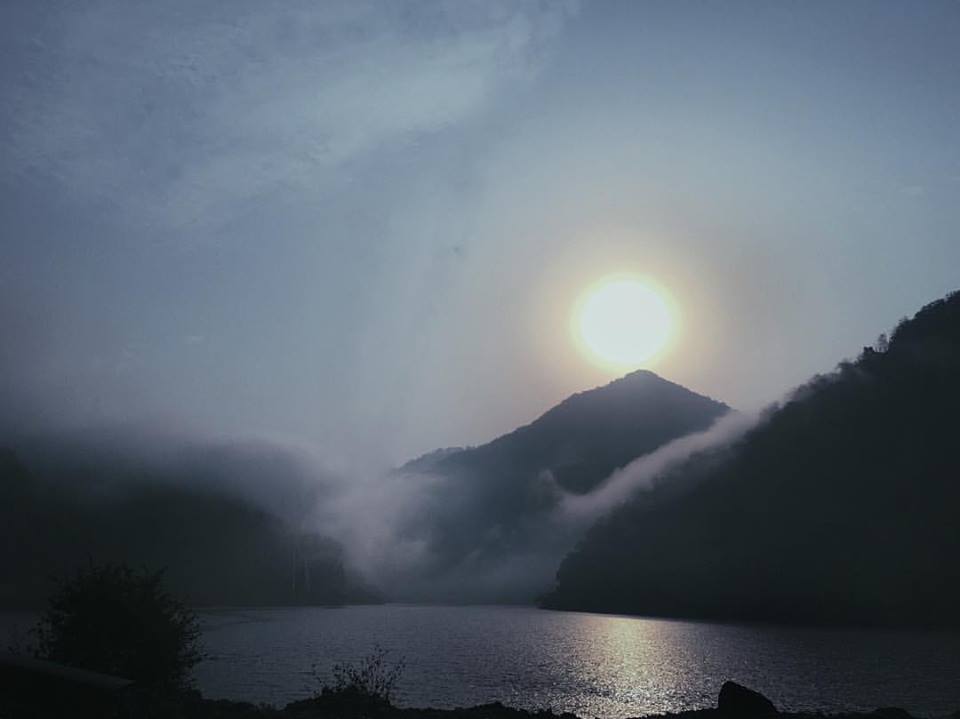 The schools were often hidden behind trees, hills, idyllic nature. I wish I had such an amazing landscape in front of my school. The teachers were always very welcoming and happy, not rarely without the Georgian hospitality, inviting us for coffee and sweets.
Because my basic Georgian knowledge is not enough to give a presentation yet, I only introduced myself in Georgian, which was more or less correct and understandable, but continued with the main part in English while my colleague Natalia translated, so that really everybody could understand at least one version.
The students were really active! Most of them already knew a lot about the basics of climate change and had good ideas on what they could change to improve the environment that surrounds them, e.g. through saving water and energy, not polluting, planting a tree, not using plastic bags and more.
I am also sure there will be many participants in the contest that we presented to the students after the open lessons. To win a chance to participate in the Young Innovators Green Camp taking place in Bulachauri Green Center in summer 2018 and to implement their ideas in their communities, students are supposed to write an essay about their leadership – "ME LEADER" and share the vision and potential they see in the local assets of their villages; What they would like to change for a better environment, economy, education etc., and also, how.
All in all, we reached approximately 450 young people all around Keda Municipality by visiting three or four schools each day. Now, I am hoping that they will stay as active and willing to make a change, as during the open classes. I am curious who of these kids I will meet again in Bulachauri to work on environmental issues of Georgia, hopefully in my improved Georgian. Thank you for this week!
More stories on Hanna's internship and life in Georgia are available here.